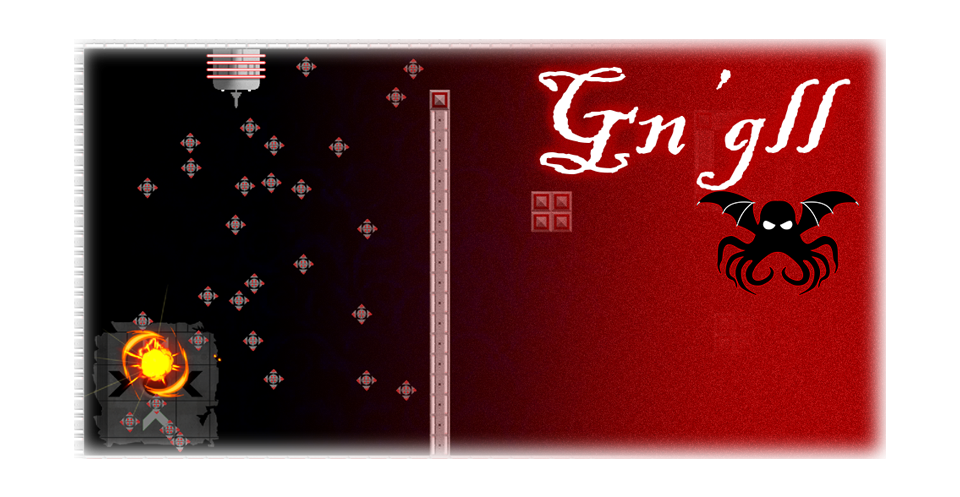 Gn'Gll
A downloadable game for Windows
Gn'Gll is an action game with a Lovecraftian theme of horror. Lovecraftian horror isn't jump scares or massive amounts of gore, though it can have that. Lovecraftian horror is about hopelessness, helplessness and despair.
There's been an invasion by an unknown force and you are far from home. She whom you love is waiting alone and terrified. Abandoned? The task is simple, make it home to her alive.
This game is difficult. The concept is simple. Get from spawn to the exit. However, it's not a straight run and gun. Your cannon rotates around your ship and you have to time your shots. Plus, you only get five rounds for each level. Fear not, you can reset the level if you run out of ammo.
Download
Click download now to get access to the following files: